On January 21st 2020 the AFMM introduced to the market the new range of services under the umbrella brand "Mobile ID" . Those new services provided by three of the main French Mobine Network Operators (Orange, SFR, Bouygues Telecom) aim at improving conversion rates and manage fraud risk on digital user journey. Four services have been introduced
Form ID: automatically filling forms (during account creating for ex)

Match ID: verification of ID information provided by the user

Home Verify: provisionning of operator's invoice as a proof of address

SIM Verify: preventing ID theft / SIM Swap risk through SIM card age verification
Credits – Pictures and title image by AFMM / Nathalie Chabert, Deputy Director AFMM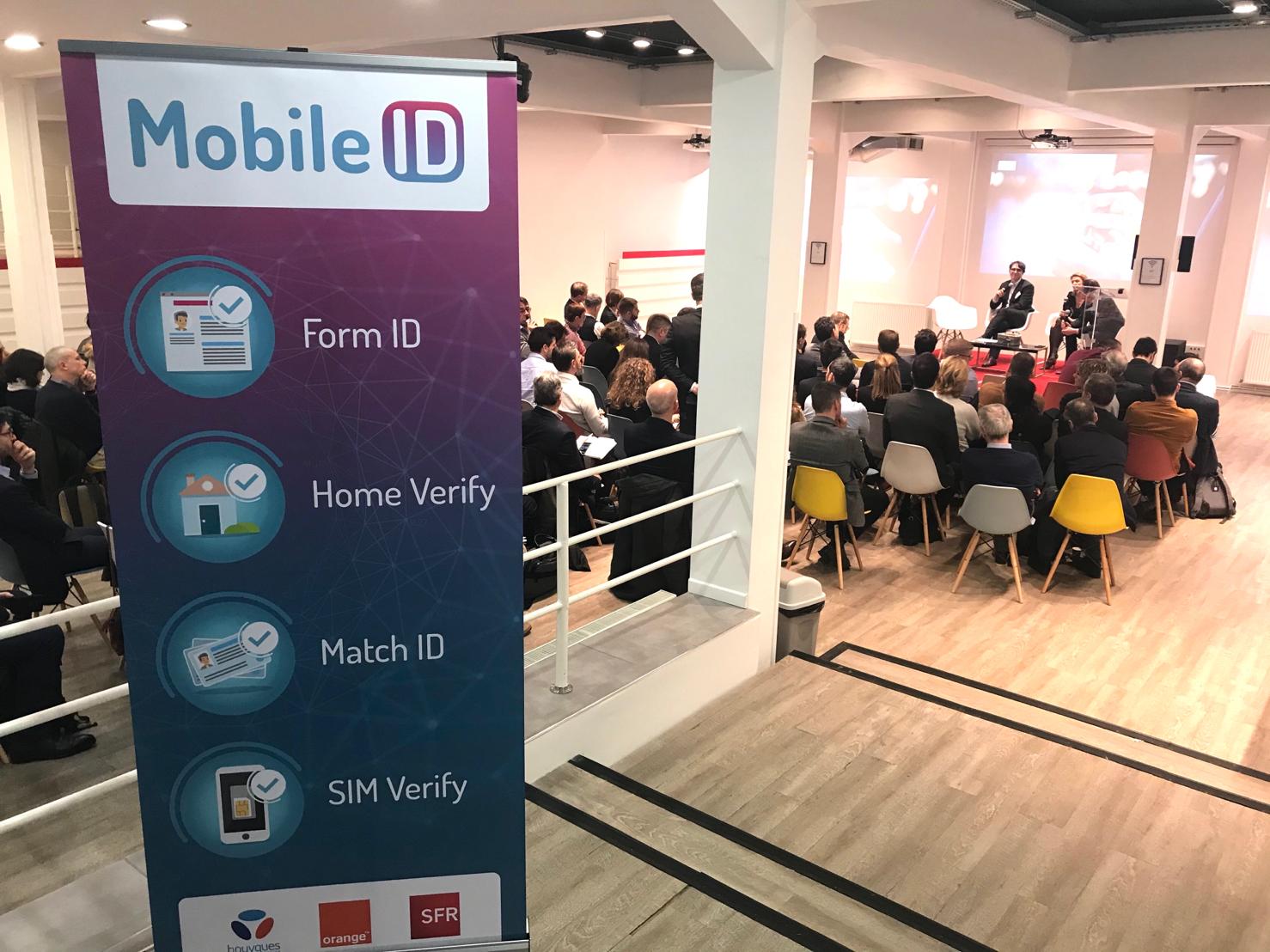 Odeosis Consulting was there
In the past years, I have had a very close relationship with the French operators as well as with the AFMM. Indeed while working at DOCOMO Digital, I was selling to merchants MNO's Direct Carrier Billing Solution and was managing the B2C operation using Internet+ solution.
The last innovation brought by the market was driven by the implementation of DSP2, allowing use of DCB for Ticketing, and especially transportation. This was also a joint effort by Mobile Operators to have common solution to address the market. My good friends @ Atkuké made it quite a success in France. 
But it's been a while since we haven't seen such innovation brought to the market. Innovation first from a technical standpoint. New set of APIs opening the realm of new possibilities but also new, joint approach to the market. And that's probably what I appreciate the most! That was the main message as well from AFMM Managing Director Natalie Jouen-Azur
It was thus with great excitment that I did attend this event which shall allow mobile operators to set a good foot in fresh new areas of the digital business! Below you will see, in English, a summary of what was discussed. Jérôme Bouteiller was the moderator for this morning, he's Head of Content for the French Mobile Marketing Association (MMA, where I am also an active member).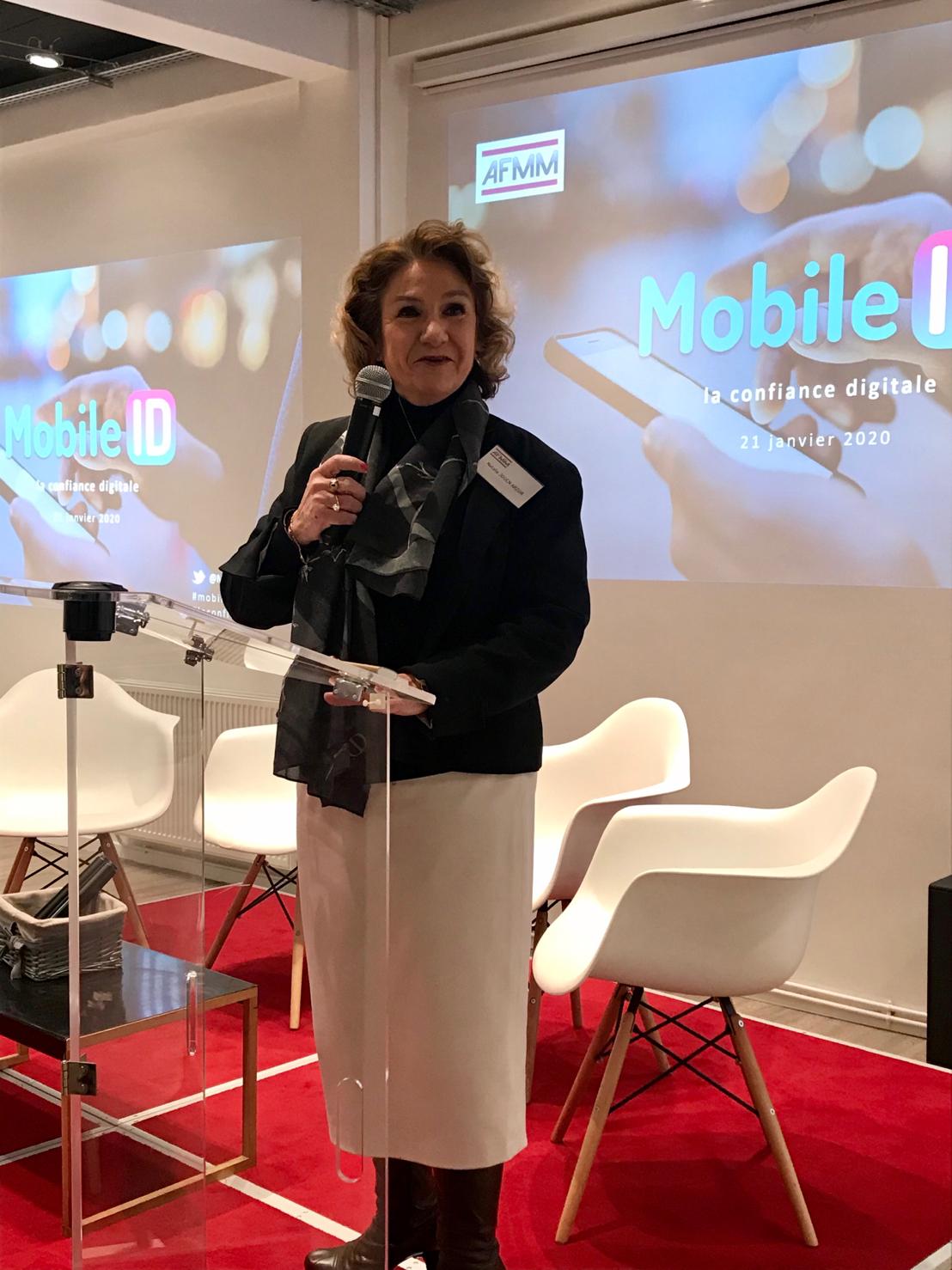 Fact: mobile sites convert 3 times less
In 2019, 78% users will not complete an online form
As an introduction, Jérôme interviewed Sonia Ouaksel from Content Square (specialist of UX related topics). Indeed, while mobile generates up to 2/3 of the traffic, conversion rates are up to 3 times lower. Some other studies show it's even 7x less!, you can read a recent publication by the French MMA here.
This generates quite a stress, even a threat to many mobile sites's profitability. Figures displyed showed indeed for Q2 2019 an average conversion rate of 3,9% on desktop vs 1,82% on mobile (source: smartinsights.com).
Now what I find odd, is that this hasn't changed much from 2015 where this study was also showing similar results…  (food for thoughts). 
So it's very much based on this fact that Mobile operators have developed those solutions. Any improvement to make the user journey on mobile much easier, simpler and safer can only positively affect the transformation rate. And the fact that it takes on average 3 visits for a user to convert emphasises this need!
And final interesting stats (source Content Square, to be verified), 78% of users will not complete an online form. 
Result of a multi-operator collaboration
French mobile operators Orange, Bouygues and SFR (altogether representing >80% market share) have worked together to create those set services in a joint manner. Until recently, each operator was buidling each own solution, also wondering whether they should (or not) use the GSMA Mobile Connect or another approach.
Orange was clearly an early innovator in that sense, having proposed their first set of APIs and contracts at least back in May 2017 (when I was at DOCOMO). Service was called "Check & Go" at the time (check video here if you can't see it on the right). Bouygues and SFR came along, aligning on a common approach by putting a in place dedicated project teams and listening to various stakeholder's needs.
One of the key positioning elements of this offer is that Mobile Operators have always had for top concern getting (and keeping) customer's trust, which is as Bouygue said, their #1 job!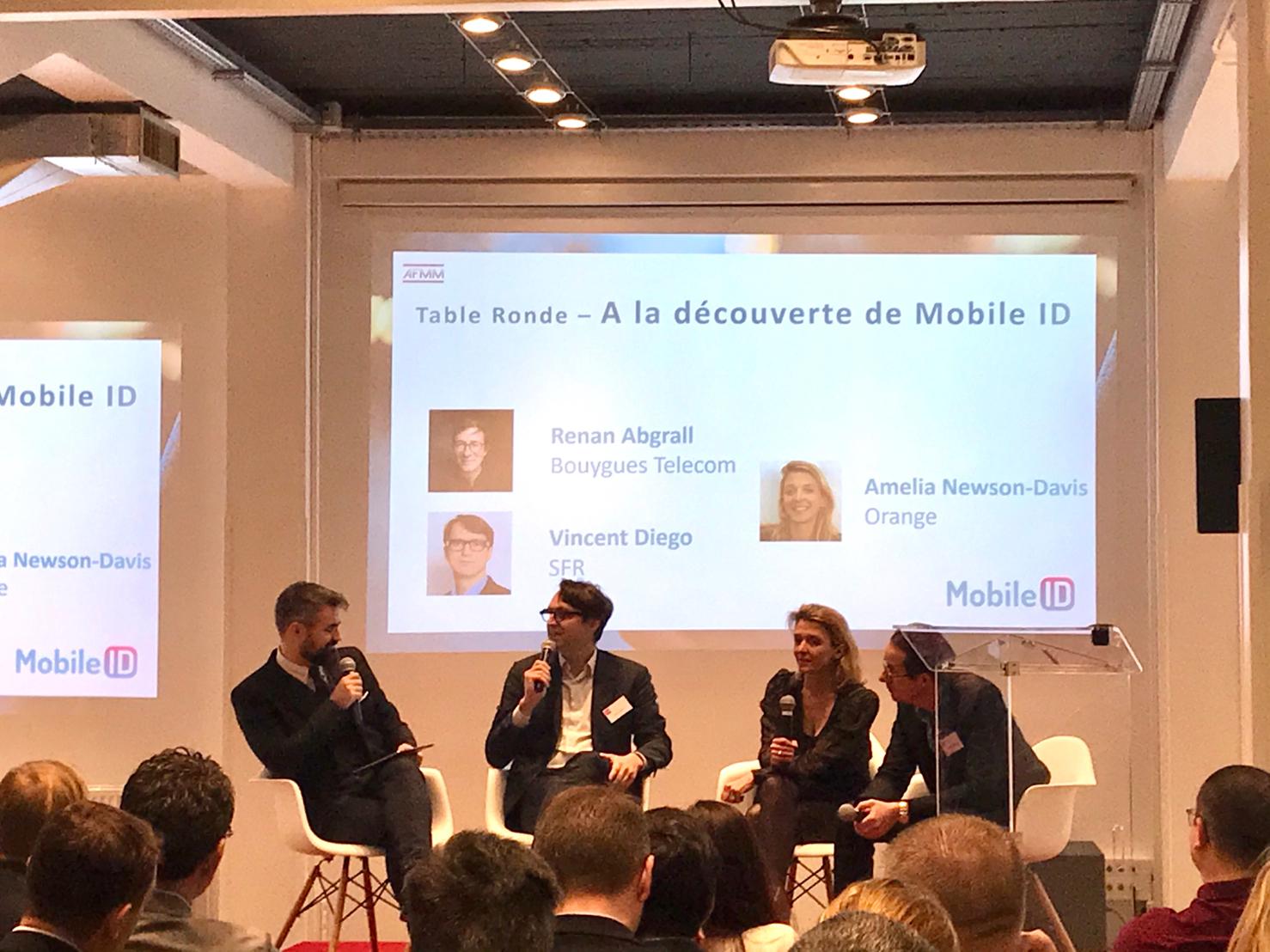 MOBILE ID offers
In most cases, the flow starts by the identification of the user: automatic through 3G/4G, with PIN received by SMS on Wifi; then is asking for the user's explicit consent and then the validation.
Form ID
Eligible users: mobile subscribers except Enterprise customers and pre-paid
ID: to answer the harsh reality that 78% of forms are not completed! The flow: consumer is suggested to use "Form ID", is redirected to an operator page listing all information they are about to provide to the site you where you are filling the form, is asked for his explicit consent and then transmits the information to the site. This drastically improves user experience.
Another key benefit is also to prevent fraud (and errors) as the information provided comes from a secure source
Bouygues also mentioned that uses of this service could also extend to retailers for the creation of loyalty cards. Indeed when filled at the cashier (for ex), they often results in numerous errors thus preventing the creation/validation of those cards.
Solution: consumer provides a phone number, receives a text with a simple flow asking permission to provide the data, and form is filled!
Over 90% conformity of the data provided by Form Fill,  used on Orange Bank account creation flow
SIM Verify
This is to answer to the threat of SIM Swap. SIM Swap is basically an identity theft where a consumer obtains from the operator a new SIM card from your account by providing information (falsified documents, pirated personal information, etc.), when receiving it and activating it, the operator automatically de-activates the previous one (the one you have on your phone), and thus enabling thiefs to make online purchases even protected by 3D secure (as they will receive the security PIN code by SMS).
The solution: when requested by the merchant, the operator will send back information on whether the SIM card has been changed in the last X hours (or even days). This information provides a high suspicion of Fraud and can thus enter into the fraud score index of the merchant.
From the discussions which happened after the formal presentation in the croud, seems like this solution is getting quite some traction, especially from Fraud managers working w/ banks. Indeed one of their main issue is identity theft.
In this case (and only), consumer doesn't have to provide his explicit consent given that this service is provided in his best interest (for his security), which is compliant with DSP2.
You can also read the press release from AFMM about this solution (in French).

Home Verify
Automatic transmition of a document provided by the Mobile Operator acting as a proof of address of the holder of a contract with the operator. This can be a simplified invoice or a contract certificate.
Proof of address is something quite specific to France apparently, very much used to open bank accounts or such. Current mobile solutions usually require to take a picture of the document or send a scanned version, which needs to be processed. Both cases which show pretty difficult when on a mobile phone!
So here, there's a clear improvment in user experience, and thus in transformation rate. Above the illustration on Orange Banque account creationg flow.
It also prevents fraud (sending false proof of address, photoshoped for ex.), decreases processing cost and last but  not least, decreases data storage cost (documents sent by the operator are much lighter than images).
It seems like such proof of address could also be provided for fixed line/Internet services (and not  just for mobile contracts); which is more in line with what French administration demands.
The threat: an upcoming Law (still a draft) plans on removing the obligation to use such proof of contect document. There might be other uses as well?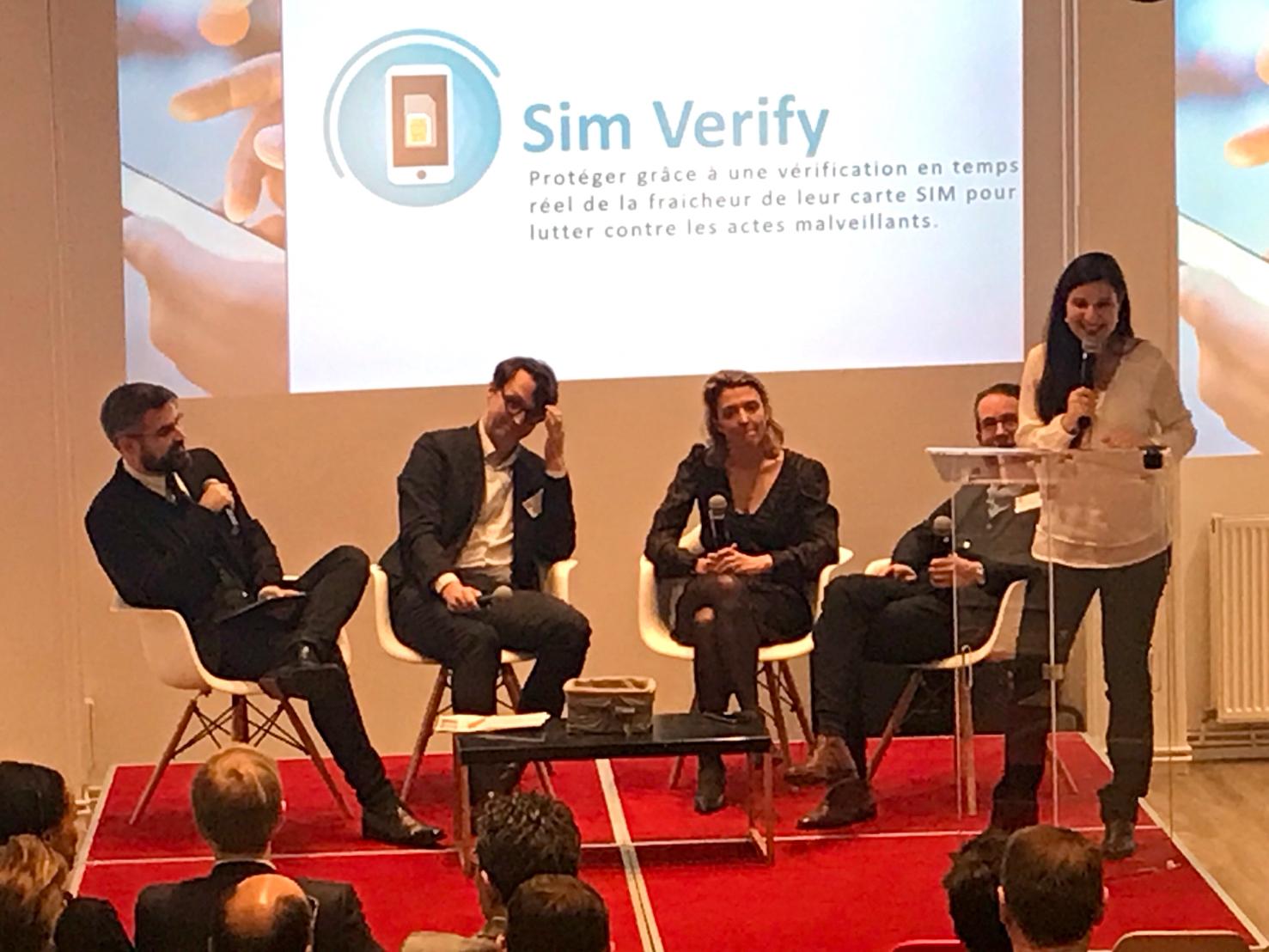 Match ID
Mainly targeting KYC (Know Your Customer) issues. The Operator compares the data provided by the user with its database and provides a score about the trustfulnes of the data to the merchant.
Business model based on indirect distribution
While each Mobile Operator has its own contract, its own set of APIs as well as its own pricing, their objective is not to commercialize their offer directly to merchants. On the contrary, they are counting on partners (aggregators, etc.) to build their own offer and present, in turn, to merchants with a unified solution (unique contract, unique set of APIs, etc.).
Pretty much the same way of working as for other of their solutions like Carrier Billing solutions.
Prices ranges are few cents per call for SIM verify, to few dozens of cents per call for Form ID. Those prices reflect the value they bring to the customers.
Forward thinking
Whether Mobile ID brings value or not is pretty clear: it definitely does. It has been highlighted that such solution has been widely used by American Mobile Operators as well as in Korea and UK. French operators have exchanged with them while creating their offer.
About the quality of the data, Bouygues mentioned doing a test with a major appartment rental company and results show that France would have some of the best quality data on the market. France is thus also one of the first countries having launched a common multi-operator offer according to a gentlman from GSMA present during the event.
Applications can be numerous, we are at the very begining of this new great adventure. When tied with efficient payment, UX flows on mobile this could lead to drastic improvement in conversion rates on mobile, and thus much more business opportunities!
In a future post, I will further detail those opportunities.
Need help?
You need help liasing with French mobile operators to generate your own offer based on their APIs?
Need help in finding French customers or in facilitating contacts and relations?
I can definitely help you. Contact me!
I have deep experience and relationship with French MNOs, with those very same people who launched Mobile ID!
I also have an extensive network in the French mobile ecosystem from my active participation in the French Mobile Marketing Association. Find out more about my experience and my services.
Offer by
Bouygues Telecom: (not yet available)